Uplifting Travel Stories
Posted by Travel Form + Function on
  Here's one of my favorite places to visit in Germany and why; While trekking across Germany I visited the Eagle's Nest, Kehlsteinhous, in Berchtesgaden, a village nestled at the base of the Bavarian Alps of Southeastern Germany. In my humble opinion, this is the most beautiful region in all of Germany.  If you'd like to experience a bird's eye, top-of-the-world, panoramic view of Germany and Austria while standing in one spot, this is a must see when visiting Germany. Besides the majestic and breathtaking views, the reason why I was so inspired by this travel destination is that what was...
Posted by Travel Form + Function on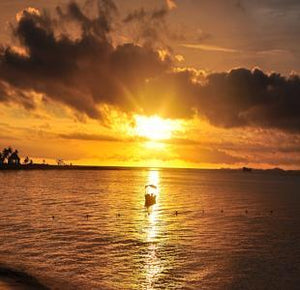 Are you familiar with the song from Monty Python's "Spamalot" called, "Always Look on the Bright Side of Life"? It's the first thing that popped into my head after listening to our Fijian Taxi driver. He recounted what happened the year before with his wife, kids and trailer home during a massive flood of the river they lived by. The flooding river was fast and fierce and they lived very close to it.  Being Fijian, they were used to periodic powerful monsoon seasons that bring a lot of damage with it. However, being Fijian, they have a very different way of looking...