---
After traveling the world for so many years, I realized that I wanted to curate a one-stop-shop of amazing pieces and share what I've learned along the way for travelers like myself and - in turn - inspire everyone to go to new places, experience new people and share our beautiful world. 
Now that you're here, take a look around, meet our products, see them in action, and let us know what you think.
---
Learn From Our Travel Experience
---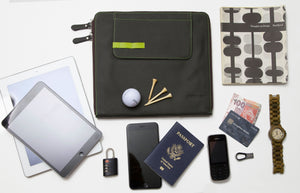 We love this, so will you!
⭐ ⭐ ⭐ ⭐ ⭐
ZIP SLEEVE ORGANIZER BAG FOR TRAVEL 
Brittany on Jul 16, 2019
I received this bag a few weeks ago and love it! It's convenient for travel and can fit in the compartment in the airplane seat in front of you. The bag is surprisingly roomy and has a compartment for everything... cell phone, pens, makeup, you name it. It's stylish, classy and very well made. Highly recommend, especially for travelers.
---
See why we love traveling with this bag!
---
You'll get a big bang out of this
---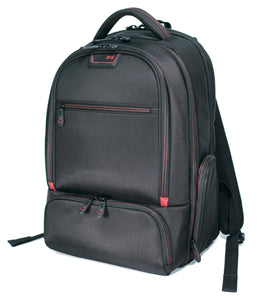 Meet one of our best sellers!
⭐ ⭐ ⭐ ⭐ ⭐
PROFESSIONAL LAPTOP BACKPACK
Tony Zasimovich on Jan 19, 2020
Needed to change my executive bag as I am a global businessman.
I purchased this bag and absolutely love it. It is an amazing quality with plenty of room for everything. It's lightweight and extremely comfortable on my back. I can take all of my international converters, files computer, etc.
Highly recommend this backpack as well as Travel Form and Function. Excellent customer service!
---
See why you need this bag!
---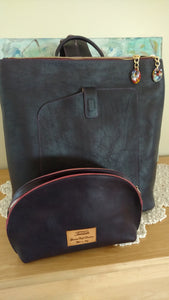 Aurora Backpack: Fan feedback
⭐ ⭐ ⭐ ⭐ ⭐
ELEGANT BACKPACK
Betsy Thompson on Mar 18, 2020
When I first saw this backpack, I immediately knew its elegant style was for me, as every aspect of it is luxuriously attractive: the exceptional rich leather; the simplistic design lines; the ease of access balanced with depth offering security; the feel of the extremely soft lining; the size,width, and comfort of the straps; the large external pocket with a magnetic closure; the internal pockets for organization, etc. I had been introduced to this backpack through a previous purchase of an orange pre-loved one; after which, I wanted ANOTHER, as one is not enough and ALL the colors are so magnificent! Thus, I researched, found Travelformandfunction and contacted Joanna, from whom I received what felt like an almost immediate response and what was, for sure, unparalleled personalized customer service. I inquired as to whether this backpack could be custom ordered in an alternative color - I wanted a dark purple, an eggplant (in Italian - viola) - to match a previously owned Terrida cosmetic bag. Joanna swiftly contacted me to let me know that it could be made and I received it within approximately a week! It arrived as impeccably packaged, as it is crafted, accompanied with a beautiful large, also very well made, canvas bag that can be used as a duster and/or for other needs. In the time of its use, many an eye pauses upon this backpack - it is really an exceptional work of art.
---
this bag won't disappoint!
---

We want to make a difference in this world we love to travel. We believe in leaving the world better than we found it. That's why we donate a portion of all sales to Mission Aviation Fellowship. If you've bought anything from Travel: Form + Function, you've also contributed to their work!
Mission Aviation Fellowship (MAF) is a Christian non-profit organization that for over 70 years, has used aviation and technology to reach isolated people around the world with the love of Jesus. MAF partners with hundreds of other churches and organizations to reach people who would otherwise be unreachable—bringing life-saving medical care, food, doctors, aid workers, missionaries, disaster relief, community development, and more to some of the most remote places on the planet. Find out more about MAF and how you can bring hope to isolated people at